Osaka Prefectural Central Library, Japan
www.library.pref.osaka.jp/
Address:57-3, Aramoto- kita, Higashi Osaka-shi, 577-0011, Japan
Phone:
Fax:
E-mail: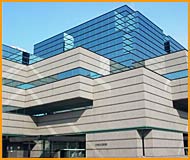 History
The history of the Osaka prefectural library dates back to 1904, when the Osaka library opened on the site of the present Osaka prefectural Nakanoshima library. At that time, there wasn't a full-fledged library in Osaka and many people desired one. When the Osaka prefectural assembly argued about the construction of the library, the fifteenth head of Sumitomo family, Mr. Kichizaemon Tomozumi Sumitomo offered to donate the cost to build the library and books. This donation realized the opening of the Osaka prefectural library.
In 1974, the Osaka prefectural Yuhigaoka library opened as the second prefectural library, and the original library was renamed the Osaka prefectural Nakanoshima library. However, after about two decades' operation, Osaka Prefectural Yuhigaoka library was closed in 1996, due to the ever increasing collection and the lack of space. In the same year, the Osaka prefectural Central Library opened, taking over the collection from the Osaka prefectural Yuhigaoka library. Two prefectural libraries reorganized their services and collection, the Central library serving as the main general library for the prefecture, the Nakanoshima library being reestablished as the special library for Osaka materials and business services.
Building
The building of the Osaka Prefectural Central library has four stories above the ground and two stories underground. The floors above the ground are reading rooms, and the main stack room is on the first basement level. The second basement level is used as a parking area. A multi-purpose hall with 380 seats and meeting rooms are also attached to the library. The interior parts of the building are designed with due considerations to the disabled. The building's overall appearance resembles the piling of many books. The outward wall from the basement to the 2nd floor is covered with granite, reminding visitors of the stone wall of Osaka castle. A glass curtain wall is used for the top floor, giving the image of brightness, openness, and the transmitting of information.
Collections
Osaka prefectural Central library holds about 1,770,000 (as of August 2008) materials, of which about 200,000 are in foreign languages
.
General books: about 1,600,000
Children's books: about 130,000
Videos and DVD: 17,000
Audio materials: about 10,000
Electronic media: about 3,000
Micro films: about 10,000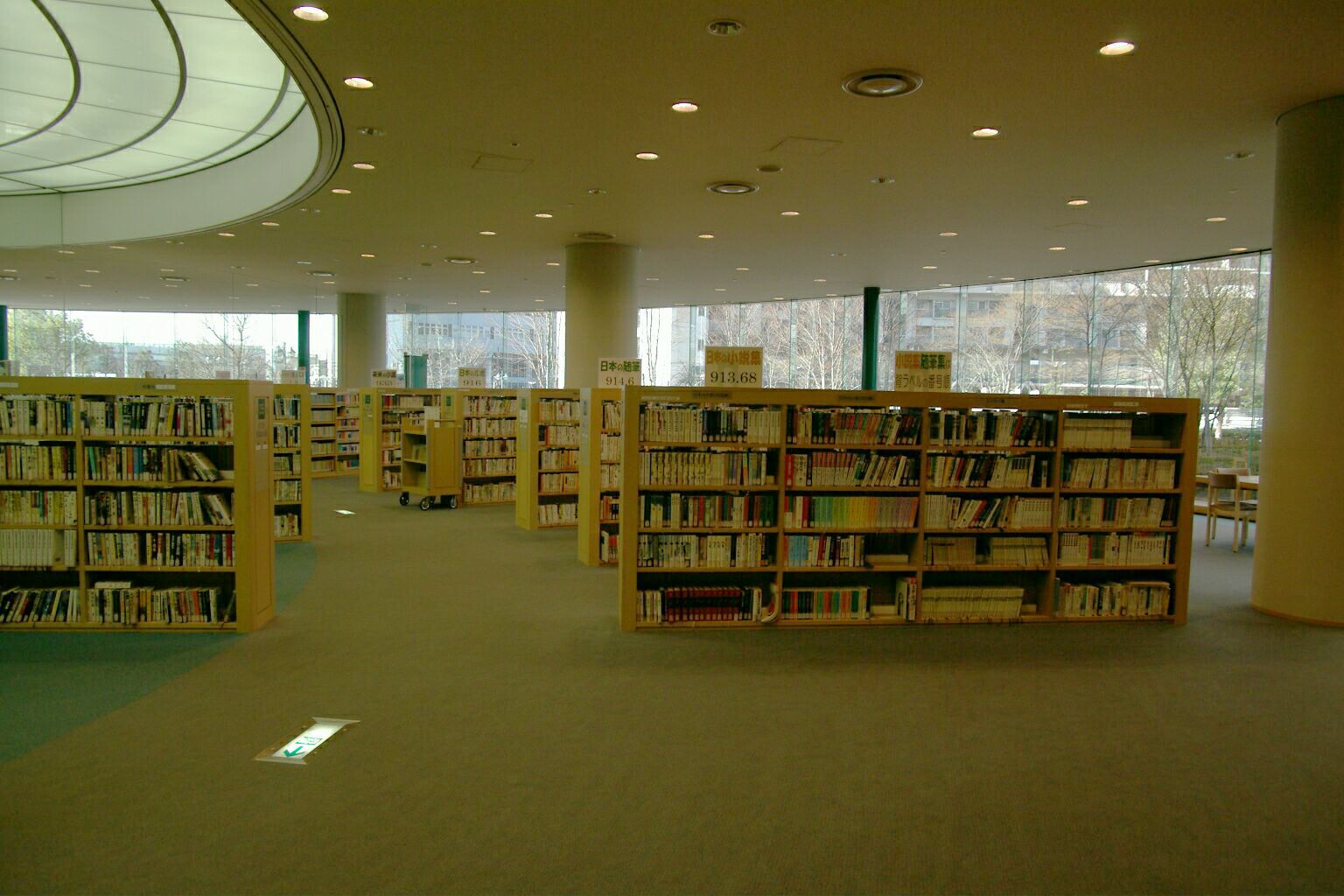 Special Collections
Sumitomo Collection: donated by Mr. Kichizaemon Sumitomo the 15th, includes foreign books mainly related to the natural sciences, medical science, and engineering. It also contains rare books from 16th to 19th century.
Ohara Collection: donated by the Ohara Institute for Social Research, includes foreign books mainly related to the social sciences.
Ichikawa Collection: donated by Mr. Sanki Ichikawa (a scholar of English), includes books related to linguistics and English philology.
Saito Collection: donated by Mr. Isamu Saito,(a scholar of English literature), includes books  related to English philology and literature.
Matsushita Collection: acquired by the funds donated by Mr. Konosuke Matsushita, consists of books mainly on electric engineering.
Tsukamoto collection: donated by Mr. Isao Tsukamoto(a scholar of Korean language and culture), includes wide range of books on Korean language, history, customs, and literature
.
Services
Circulation Services
Reference Services
Copy Services
Interlibrary Loan
Various services via the Internet (Web-catalog, reservation, copy application)
Services for Children
Services for people with disabilities
Seminars, exhibitions, lifelong education programs
(Photos provided by Osaka Prefectural Central Library.)