Younes & Soraya Nazarian Library, University of Haifa, Israel
http://lib.haifa.ac.il/english/
Address:University of Haifa Library, Haifa, Israel 31905
Phone:
Fax:
E-mail: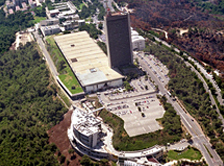 Younes & Soraya Nazarian Library, University of Haifa is located in the Main Building. It serves the University community in all its areas of research and studies. The Library collection numbers some two million book and non-book items.
The Library strives to keep up to date with developing technologies. Access to the library collection is through 'Aleph', the computerized online catalog, accessible from computer terminals in the library and from PCs throughout the campus. As well, the Library has numerous workstations which provide access to CD-ROM bibliographic databases, to the Internet, to electronic journals, and to full-text databases of journals. Most of these computer applications can also be accessed from home computers equipped with a modem.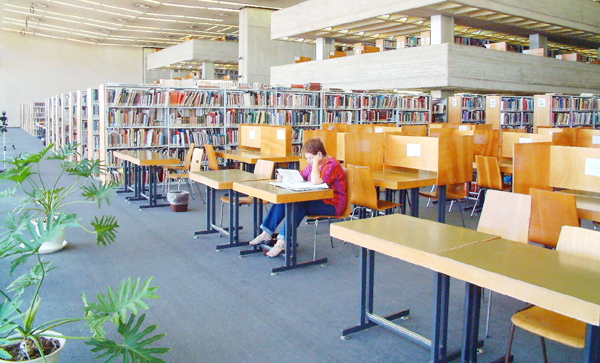 The bulk of the Library's collection is shelved on open stacks. Some items are housed in the special collections--Reserved Books, Law, Reference, Periodicals, Media, Area Studies, Psychological Tests, Rare Books, and the Children's Librarianship Laboratory.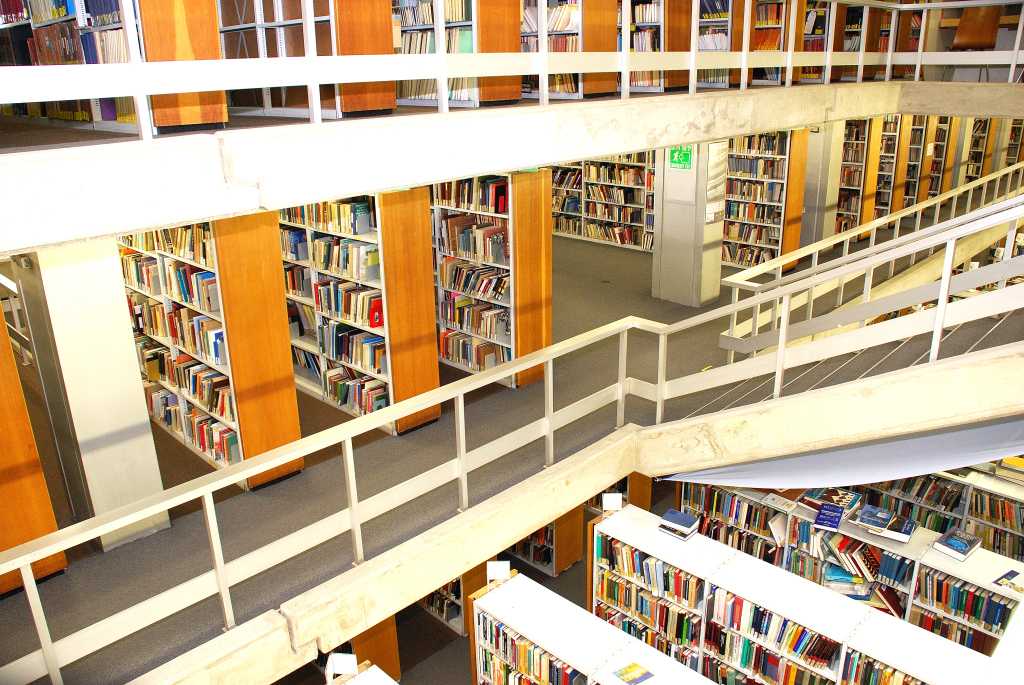 The Inter-Library Loan Department can order books and photocopied journal articles from other university libraries in Israel and abroad when the required item is not found in the Haifa library. Fees are charged for inter-library loan services.
Before the beginning of the school year, each new student will receive an invitation to attend a basic library skills instruction session. Most departments make attendance at such a session obligatory. Library staff will provide additional library instruction to groups and to individuals, and assist library users with their searches throughout the course of the year.
(Photos provided by Younes & Soraya Nazarian Library, University of Haifa.)