City University of Macau Library, China
http://www.cityu.edu.mo/library/
Address:B2/F, Ho Yin Convention Centre, City University of Macau, Avenida Padre Tomás Pereira Taipa, Macau
Phone:(853) 8590 2960
Fax:
E-mail: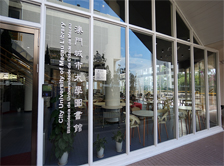 The City University of Macau Library (CityU Library) established in 2012, and was moved to Ho Yin Convention Centre in Taipa campus in 2015. In August 2018 the library established the Library & Information Services in the Royal Centre Campus. Our goal is to build "cultural, liberal and elegant CityU" through our library services. Through collecting, preserving, revealing and organizing literature resources, the library provides extensive documents, accurate knowledge service and elegant and comfortable environment to teachers and students.
Until December 2018, the collection of the CityU Library houses 67,061 books, 369 periodicals, as well as 76 electronic databases, 913,328 electronic books and 61,867 electronic journals. In order to meet the academic and research demands of the CityU, the library is developing its collection through systematically collect resources of related disciplines.
Library Services
The CityU Library is a new, open, smart and digital library, which is reader-centered and demand-oriented. Our library has been constructing the digital, moveable and smart library, and the library uses the automatic management system, RFID self-service system, reading systems of digital resources and other modern information technologies. We provide loan, reference, document delivery, interlibrary loan, reading multimedia, lecture of library use and training of digital databases services and other related multi-type and multilevel services to the teachers and students. The library devotes to make interlibrary cooperation and co-construction of the resources with libraries in neighboring areas. The CityU Library is a member of the Macau Academic Library Alliance (MALA). MALA is a platform to sharing electronic resources to the members, and it provides digital resources to promote teaching and research development, as well as to provide premium services to teachers and students.
Library & Information Services
To meet the needs of documental information and reading space for teachers and students in the Royal Centre and the Golden Dragon Centre and to enjoy the same, equal and standard library services with the main campus, the library successively established the Library & Information Services in the Royal Centre in 2018 and Graduate Library & Information Services in Golden Dragon Centre in 2019. Our centers share and manage resources, facilities, services, staffs, and technologies with the main library. This unified mode of operation keeps our managing system working effectively in a scientific way.
In the future, with the continuous development of the CityU, the CityU Library will set our goal to readers and services oriented. We will grow our collection of literature resources, optimize the reading service of digital resources and continuously improve the library's services and functions. We strive to build a new generation of library that promotes learning, innovation, information, acquisition, communication and effectiveness.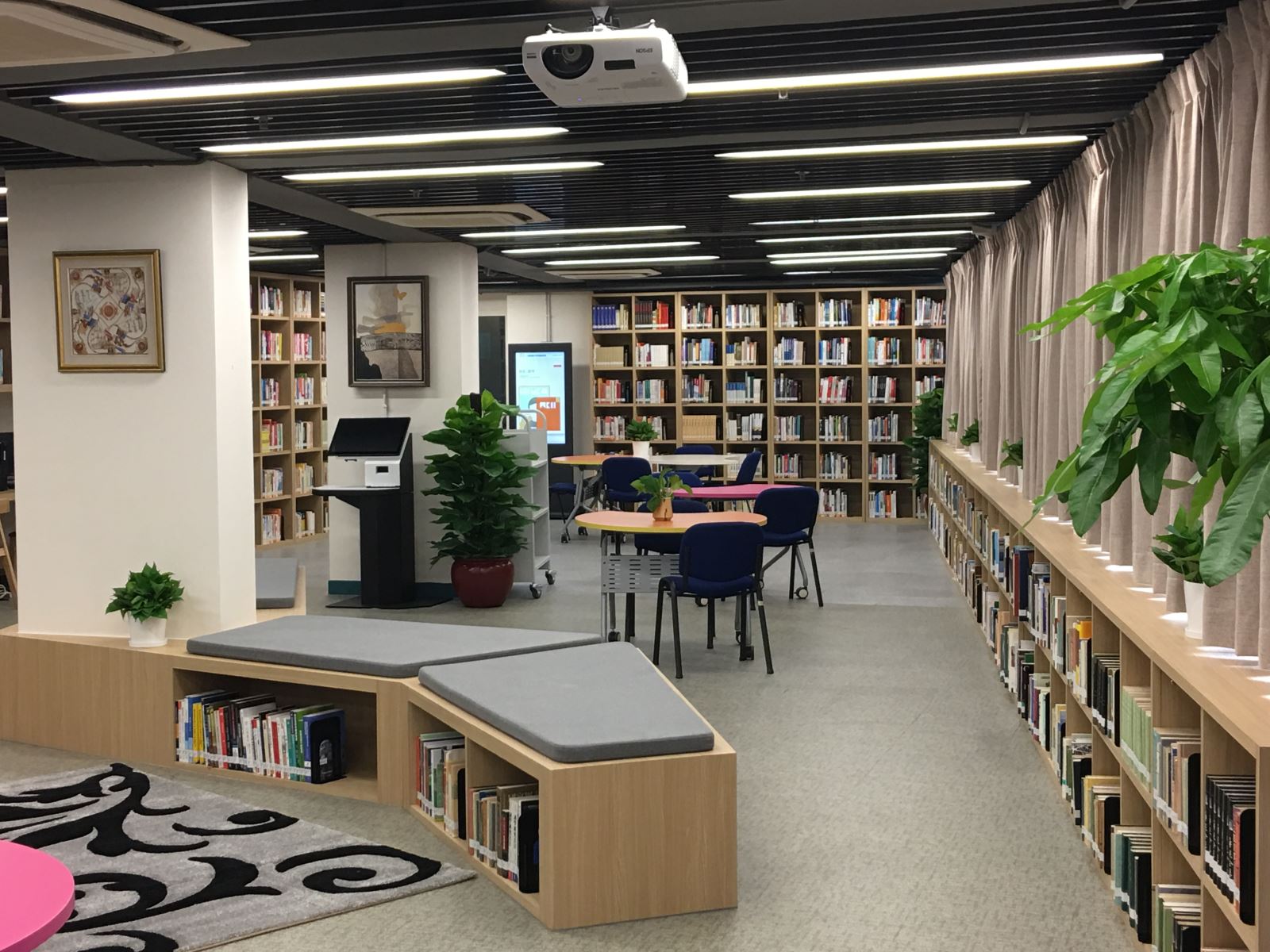 (Photo provided by City University of Macau Library)